Simple Reasons to Buy Life Insurance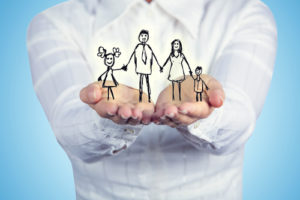 Why Bother with Life Insurance?
Before you start shopping for life insurance, it's important to remember the rationale behind your investment. Life insurance is not for you – it's for those who depend on you for income and their future financial security. Those are the most significant reasons for purchasing life insurance policies, from the first policy-holders to the present day. But there are variations in the primary thoughts and justifications behind buying life insurance.
Life Insurance Policy Purposes
Family Security
Your loved ones certainly would prefer your presence for the long haul, but those responsible for family income want to ensure that should a tragedy or unexpected death result on loss of life or disability, those loved ones will continue their standard of living. Stay-at-home parents who die prematurely may also impact the lifestyles of the remaining spouse and children through discontinuation of their vital contributions to the household.
Insurance cannot possibly replace the presence of the primary breadwinner or caregiver, but financial hardship or the need to find other housing can add significantly to the loss and turmoil realized from the passing of a loved one. Life insurance can ease the burden of adjustment in many ways:
Provide income for remaining family members
Enable survivors to pay funeral or medical expenses incurred by the departed family member
Ensure that existing bills can be paid without hardship or loss of primary residence
Funding of higher education for children to help them achieve their goals
Allow for the costs incurred from providing services for household necessities, day care, etc.
Keep each of these purposes in mind as you determine your life insurance needs. The cost of raising a family is more than you may think, once you take the time to evaluate your expenses.
Senior Citizens
Younger citizens feel that life insurance takes care of their survivors during their early, family-rearing years. As you mature, there is a revelation that such insurance still serves a purpose worth making additional or replacement purchases:
Spousal coverage – once you're no longer bringing home a regular paycheck, you may start to realize that although expenses can be comfortably met, you can afford additional coverage to provide for your surviving spouse should your death leave them with reduced pension income or even lower social security benefits.
Long-term care insurance is becoming a life insurance plan gaining popularity with an aging population. With longer life expectancies, it becomes more likely that either you or your spouse may indeed require specialized long-term treatment or residency in a care facility.
Changing needs – life insurance options continuously change in cost and options available to consumers. You may find that there are insurance policies that better meet the specific needs of your or your family.
Business Owners
Business owners or principle participants have special considerations for life insurance needs:
Those who own a business or who may be vital to the success of the organization stand to leave the business in dire straits should they become permanently disabled or die unexpectedly. Life insurance is a responsible way to allow the business to continue operating while reorganization is conducted or a suitable replacement can be brought on board to bridge the gap.
Life insurance may be the instrument that allows remaining business participants to purchase the deceased partner's share of the business. This can reduce business impact caused by preventing outside interests from attempting takeover during financial difficulties.
Family businesses may be especially vulnerable from a loss of a founding family member. Handling the business value equally among children through life insurance will provide flexibility in settling the estate within the family. There may be a certain survivor who has the most interest, desire, and ability to continue the business operation, while other family members can receive their equal share of value through life insurance. This provides business continuity while still retaining family harmony through fair treatment of all family members.
How to Buy Life Insurance That Meets Your Needs
Much information is available related to life insurance through online rate quotes by zip code. This provides you with detailed options specific to your individual needs with rates that apply to your area. Rates vary widely depending on age, tobacco use, region, type of business, and other factors.
When you shop for life insurance rate quotes online, be sure to answer all questions as accurately and honestly as possible. Online rate quotes can be provided for multiple insurance carriers for your evaluation of basic and optional coverages you may want to consider such as disability and long-term care. There will also be options to select from such as type of coverage: whole life or term. Be sure you understand the differences between those primary types of coverage.
Always Research Potential Life Insurance Providers
Before you buy, check the credentials of your prospective carrier through reliable resources. Contact your local Better Business Bureau for any complaints or servicing issues that have been reported. You can also investigate the company's financial standing and reputation through Consumer Reports and well-known consumer polling sites such as J.D. Power.
Your state's insurance department is another valuable resource you should consult with. They are the governing organization that licenses both companies and individual agents in your area and monitors them against requirements for conduct and fair practices. These watchdogs of insurance companies perform investigations and can provide insight to policy-holder complaints.
Getting Life Insurance Rate Quotes Online
It's quick and easy to obtain life insurance rate quotes online. With the risk to your family well-being, there is no reason to delay. Get started now in providing your family with the coverage that will help you protect them and their financial future.
For a quick and easy method of obtaining life insurance rate quotes by zip code, visit the InsuranceQuoteDepot.com site. You will find an efficient way to obtain coverage tailored to your personal needs from the convenience of your office, home, or mobile device.