Preparing for Disaster Requires More than an Ounce of Prevention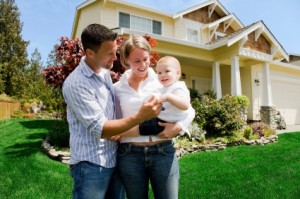 Homeowners Insurance Means Being Prepared
As a homeowner or first time home buyer, you are faced with decisions needing immediate attention, and not all of them are pleasant:
Foreclosure Protection
Smoke and Fire Damage
Water Damage
Robbery
Household Accidents or Injuries
Earthquake Protection
While there are plenty of preventative measures to avoid all of these, sometimes things happen despite great intentions.  In these unfortunate cases, having a plan of action and proper insurance is a must, and often a requirement stated in your mortgage agreement.
ENTER YOUR ZIP CODE ABOVE TO GET  HOMEOWNERS INSURANCE QUOTES
Beginning this process can be daunting.  We at InsuranceQuotesDepot.com understand this, and have made it as simple as some keystrokes.  By shopping for homeowners insurance online, you chart your own course.  You obtain multiple quotes from several insurance carriers from the comfort of your kitchen table.
No Pressure
Policies are designed to fit your specific needs as a new homeowner
Priced with your affordability in mind
Thanks to today's light speed technology, you no longer have to hassle with long winded insurance pitches over the phone or worse, in person.  By hitting your keyboard and moving your mouse, you can have as many quotes and policy choices as you want. 
Just Follow These Simple Steps
Enter your zip code above
From the results, choose an Insurance Carrier
Enter a little Information about yourself
Receive your Free Quote
For Multiple Quotes Just Rinse and Repeat The Steps
Within minutes, you will have your home, everyone in it and all your valuables, covered by a policy from a nationally rated homeowners insurance carrier. Your monthly premiums will be at an affordable rate, fitting your budget.  See, not so scary after all.  Congratulations, You Are Prepared!