Your New Life Insurance Policy is Just Clicks Away!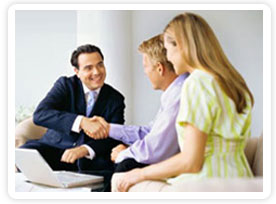 The only thing worse than thinking about life insurance is talking to a life insurance sales guy…..
At  InsuranceQuoteDepot.com, you compare several life insurance quotes at once without leaving your couch and without talking to sales guy, (unless you want to.)
If you want to make the boring, unpleasant, yet very important task of getting life insurance easy and quick, do this:
Enter your zip code in the box above and click Compare Rates
From the results, choose an Insurance Carrier
Enter a little information about yourself
Receive your free Quote
That's it!  No sales talk, no getting pushed into unnecessary coverages.  Just click on whatever you need and get multiple quotes immediately! These quotes are coming from qualified, area providers that are likely familiar to you and your family. These providers want your business and will compete with great policies at affordable rates. 
Getting several quotes at once saves time and energy and lets you decide which company suits you and your family best!  
If you are unsure of the types of coverage available, all information is there, along with costs and premiums. There are choices to be made if you do have any questions and want to speak with qualified customer service rep, they are available as well (and they really are nice folks).  The point is, it's all up to you! You have the controls and they're right here at your fingertips. 
So now's the time!  Head to the top of the page and begin the quick and easy process of getting as many free life insurance quotes as you desire, now. You're just clicks away from saving lots of money!
Interested in life insurance regulations? Click here