Finding the Right Health Insurance with Online Rate Quotes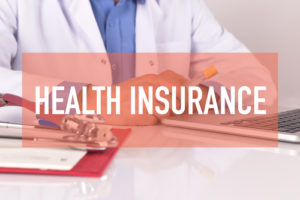 Determining Your Health Insurance Needs
Many individuals and families have health insurance coverage provided through their place of employment. But what about the millions of Americans who are not covered by business group policies? Sudden health issues, severe injuries, or hospital stays can create financial hardship very quickly. How do you find the health insurance that's appropriate for your particular situation?
You can make a few phone calls to insurance agents in your area and try to determine your best plans based on what they believe to be right for you. The problem with that approach is that if you consult with five different companies or agents, you will very likely wind up with five different opinions or directions on what's right for you. It may prove more effective to seek online insurance rate quotes to find unbiased information that allows you to evaluate options at your own pace and review those that pertain specifically to you and your family.
Recently passed federal legislation – the Affordable Care Act – changed many options and requirements for health insurance that can impact your selection. Be certain that you're reviewing accurate and current information.
What Kinds of Health Insurance Are There?
Health insurance offerings can be somewhat overwhelming when you first start to evaluate the options available. There are some major categories to consider:
HMO – Health Maintenance Organization – in an HMO plan you have a single primary care physician who provides all care or initial consultation. If you require the services of a specialist for any reason, it will be your primary care physician who refers you to the appropriate specialist that is within your HMO network. HMO plans generally result in lower administrative costs within the provider network and lower costs to covered individuals.
PPO – Preferred Provider Organizations – PPOs provide a higher level of flexibility to members of the plan. You have the ability to visit any primary care physician or specialist you select – even without a referral – including health care professionals that are not part of your PPO network. It's important to realize that visiting physicians outside your network will result in higher costs to you, where utilizing physicians in-network will benefit you with smaller copays and more complete coverage of your medical treatment expenses.
EPO – Exclusive Provider Organization – These plans combine PPO flexibility with the reduced cost of HMO, allowing you to see the physician of your choice or seek a specialist without a referral. The method of providing that combination of benefits is through providing a set network of professionals available to the EPO participants. Some of those seeking health care coverage may see this as a drawback as you need to understand what facilities and physicians are – and are not – in your network. Seeking treatment through a doctor or hospital that is not in your EPO network may result in you being responsible for all costs incurred (unless the treatment involves an emergency).
Within each category of policy are the various coverages offered, which can again be thought-provoking at best, and confusing in worst cases. This is one reason why seeking insurance rate quotes online can be to your advantage as you browse available coverage in your particular area by zip code, without the distraction of fast-paced input and technical talk from agents.
There are multiple options that you want to consider while seeking health insurance rate quotes.
Essential coverage – with the Affordable Care Act, all medical coverage must include benefits for 10 essential medical expenses: outpatient care, hospitalization, prescription drugs, emergency services, substance abuse and mental health disorders, maternity and newborn care, rehabilitative services and equipment, pediatric services, preventive and wellness procedures, and laboratory services.
Additional types of health insurance coverages beyond minimal requirements include:
Vision care – covers adult vision care expenses
Dental Care – individual or family – variety of coverages available
Short Term – for individuals between jobs or new employees whose coverage is not yet in force
International Travel – not all insurance plans cover medical expenses incurred out of the country, making this coverage worthwhile if applicable.
Long Term Care – important in the even you require extended care not covered by standard policies
Disability – covering you in the event a disability prevents you from earning an income
What Factors Contribute to Your Health Insurance Rates?
Several variables will come into play that impact your premium costs for health insurance coverage:
Individual or family coverage – this impacts both cost and the coverage you need
Age – older individuals experience higher health care premiums
Location – where you live can impact your costs
Tobacco use – smoking increases your premiums
Income – with the Affordable Care Act some individuals or families may be entitled to subsidies that assist with health care premiums.
Selecting Your Health Insurance Provider
Before you sign up with any health insurance provider it's important to conduct due diligence on the company's reputation and payment history to its policy holders. A company with a track record of refusing payments or requiring re-filings and extra paperwork can be time-consuming and frustrating to you, even if they eventually settle your claims.
Service and speed of claim settlements can vary greatly among insurance providers. It's worth your time to ensure they have a clean bill of health from your local Better Business Bureau.
There are numerous resources you can consult for insight into a company's record with policy-holders. Internet sites are also at your disposal to investigate the company's financial standing and reputation including Consumer Reports and such well-known consumer-related agencies as A.M. Best.
Do You Really Need Health Insurance?
Every individual and family needs at least basic essential health care to protect their health and financial future. Depending on your personal situation there are additional coverage options that will pertain to you and your dependents.
For a quick and easy method of obtaining health insurance rate quotes by zip code visit the InsuranceQuoteDepot.com site. You will find this site an efficient way to obtain coverage tailored to your individual needs from the convenience of your office, home, or mobile device.